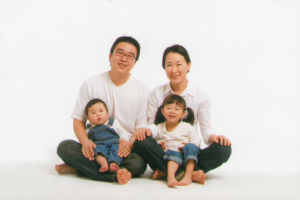 Dr. Steven Huh completed his undergraduate studies at the University of California, Los Angeles in 1998, graduating with a bachelors' degree in Physiological Sciences.  Dr. Huh received his dental school training again at UCLA, receiving his Doctorate in Dental Surgery in 2003.  He has been practicing dentistry since.
Dr. Huh's practice focus is on prevention and early treatment of dental problems, through a comprehensive approach to patient care – to do the right treatment, at the right time, aesthetically and as comfortably as possible.  To this end, Dr. Huh has committed to being a lifelong student of dentistry, seeking and completing continuing education and training in all facets of dentistry.  Experience has brought a holistic perspective to Dr. Huh's outlook, to view oral health as an important part of overall health, not as an end-on-to-itself.  Dr. Huh holds memberships in multiple professional associations and is a Fellow of the International Congress of Oral Implantology.
In his free time, Dr. Huh tried golfing and couldn't get into it.  He instead enjoys traveling and spending time with his wife and two daughters.  Dr. Huh also served in the past as the president of the Rotary eClub of the Peninsula and has volunteered his time in free dental clinics both locally and abroad.